VALUE IN PROGRAMS AND PROJECTS

Projects may be grouped within programs which in turn may fall under the umbrella of a portfolio. A major project in one organization may be larger than a portfolio of programs and projects in another organization.
The term program may also refer to a service or series of activities that constitute provision of an operational service (rather than a project which has a defined start and finish).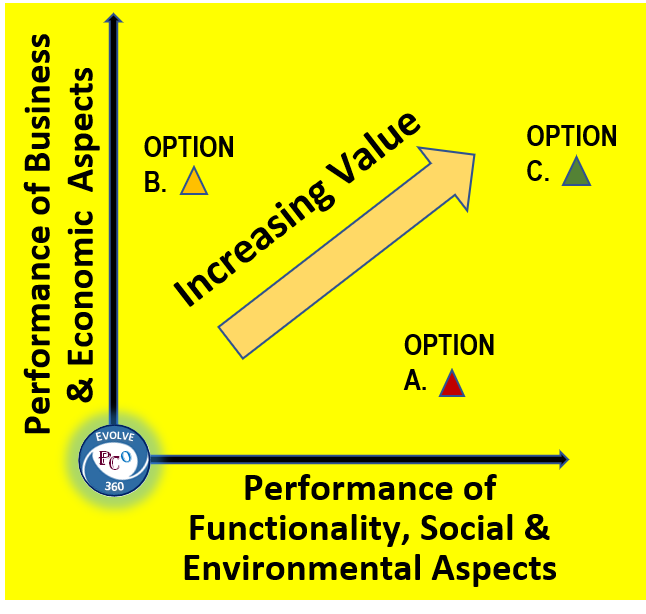 Value
In broad terms, value can be assessed by taking into account the "total cost of ownership" as well as compliance with users' requirements, reliability of performance, appropriate quality and functionality, along with follow-up / after delivery support.
Most significant value and performance enhancement gains are made through strategic decisions and in conjunction with appropriate stakeholder input. This typically involves the pro-active and continuous management of several interfaces and complex relationships.
The expression value encompasses a number of varying expectations that are not always just monetarily driven. Value and performance parameters are closely linked and wide ranging.
A balanced approach to meeting stakeholders needs is usual for obtaining stakeholder endorsements and funding approvals.
Value may also defined by the net benefit as related to the expenditure of resources required to derive that benefit.
​​​​​​​Need for Improvement
Statistics indicate that only 2.5% of organisations deliver their programs and projects on time, on budget, within scope and providing the benefits expected by the business. Requirements and resourcing can change significantly over the course a program or project's life.
Many forms of management systems are available, yet major declines in shareholder value are attributed to limited project management capability, supply chain inefficiencies and poor operational control. As much as 40% of payroll is reportedly spent on non-value adding items. Proper management of risk, value and ongoing performance overcomes these problems. Our services are applied enterprise-wide, as illustrated in the diagram below.
Holistic Framework
The EVOLVE Performance & Cost Optimization - 360 (PCO-360) process is used to guide and improve managerial and technical efforts across the complete life cycle from early identification of issues and preliminary planning through to delivery of improved services.
Scope of Performance & Cost Optimization (PCO-360)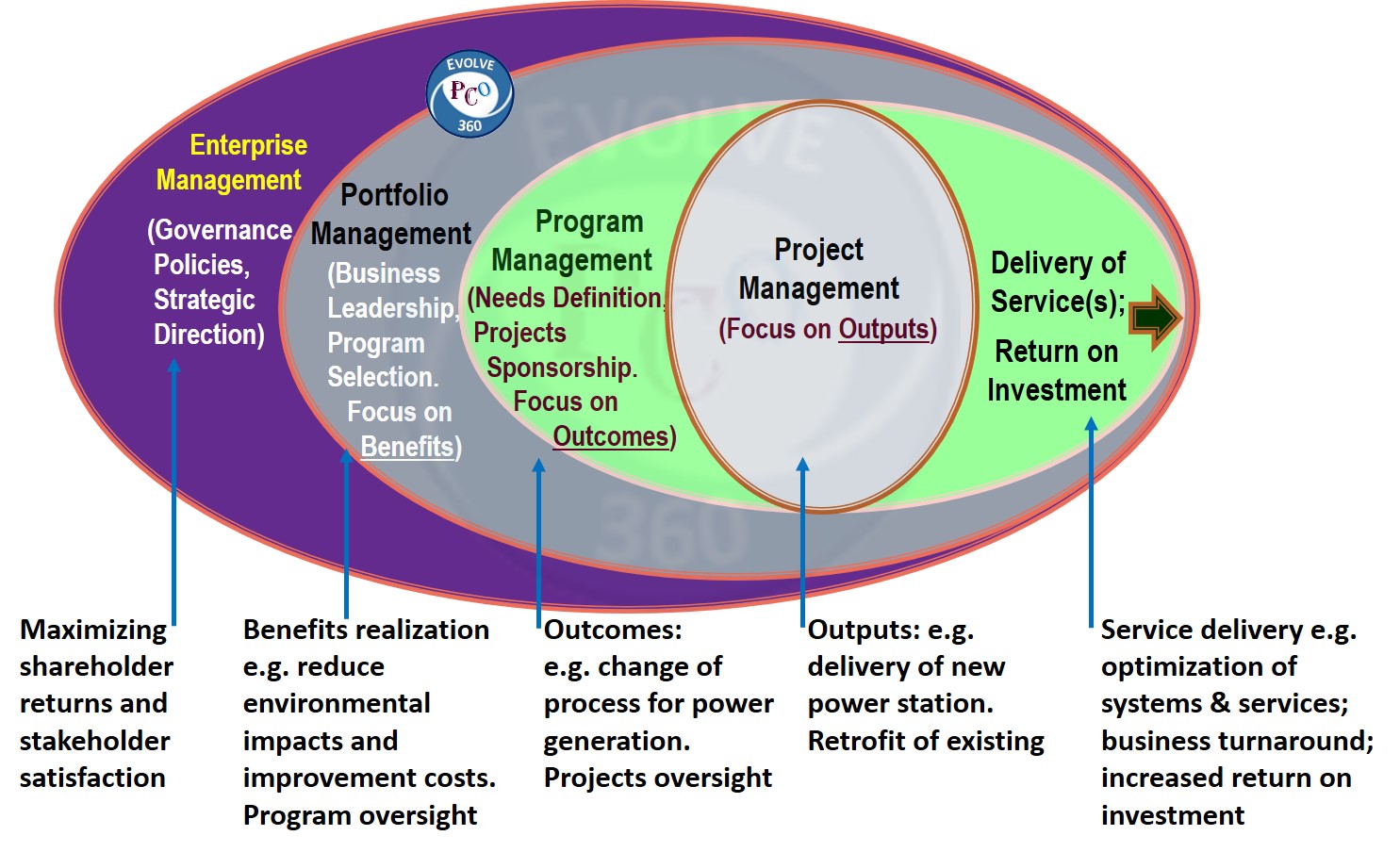 EVOLVE PCO-360 links back to the organization's business strategies & plans – and then forward to the cost-effectiveness of the long term service(s)