VALUE SEARCH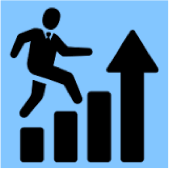 Value Search is a strategic process for providing program and project oversight along with diagnostic and adjustment tools/ techniques.
​​​​​​​
By being free of the daily issues and activities of the project management team, the assurance process can also provide insight into areas that may not have been fully considered. Particularly for sensitive and complex undertakings, this reinforces the team's efforts and ensures that progress is being made along the right track, thus contributing significantly to the confidence felt by stakeholders.
Value Search is a performance improvement process that integrates a number of best management practices and addresses the "softer, fuzzier" aspects of stakeholder issues management, while progressing within a "harder, scientific" framework. Although quite effective as an immediate remedy, it is applied most effectively as a continuing performance improvement process over the long term.
Value Search systematically guides the achievement of best value through aligning strategic value and performance. It is used for situations with a complexity of issues, diversity of stakeholder opinions and disparity of expected outcomes. The program provides a balanced, consolidated approach to achieving performance gains and delivers significant return on investment, while focusing on lasting results. It is applicable at various levels within and between organizations.
​​​​​​​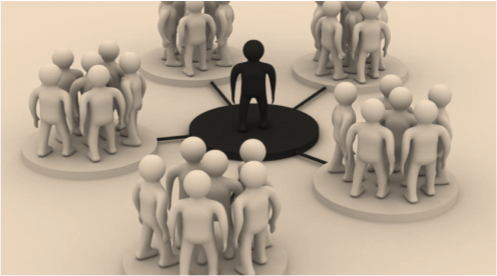 ​​​​​​​Much of the power of the Value Search approach lies in the rigorous, disciplined approach and the ability of stakeholders to focus collectively, both inwardly and outwardly on a broad range of topics. Participants examine stakeholder issues, values, functionality requirements, key risks/opportunities, timing, cost impacts, benefits and comparative worth, with a view to building consensus on the options for moving forward.
With shrinking resources and continually growing regulations, organizations are benefiting from the competitive edge provided by this unique, strategic thinking methodology. In this way, decisions on strategic procurement of major services, projects and equipment can be made with confidence.
Value Search is directed particularly at aligning the life cycle activities, inputs and outputs for programs, projects, products, systems and services, major strategies and complex situations. It is particularly useful for building consensus to identify, model, test, develop and prove innovative concepts prior to approval to proceed further with commitment of significant resources. The structured process ensures leaving behind a clear trail of documented proceedings, options considered and the basis of pivotal decisions.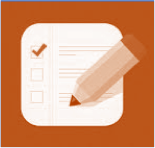 Value Search is a business improvement process and needs to be guided by a qualified and experienced facilitator. There are two primary aspects to be facilitated:
a) guiding the overall process and integration with regular project planning, development and design aspects
b) direction of stakeholder meetings and workshops.
​​​​​​​

A well-communicated, strategic framework is necessary for deriving balanced solutions to complex and divisive issues, taking into account also financial, legal, political, regulatory, schedule, resource and technical implications.
The Value Search process facilitates this.
Our structured Value Search approach provides optimum guidance of business change initiatives, such as new systems to increase performance, and, complex endeavours that will bring about significant or rapid change
By maximizing team performance along with project functionality and profitability,Value Search also "closes the performance gap" that can be left by other management processes.
It is a holistic process applied over the whole program life.
It provides both a forward-looking management framework and an on-going auditable trail of the basis of key decisions and changes.
Value Search, as a value assurance technique can also be used to benchmark and to certify formally (for funding purposes) that best value is being provided. Also, risk (which may be present across the entire enterprise or within individual programs, projects and integrated supply chains) is managed at the appropriate comfort level for the organization, along with key stakeholder issues.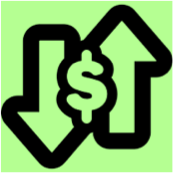 Best value is often inadequately articulated and hence may appear somewhat elusive. For any portfolio, it is important that the following aspects are addressed in deciding which programs and projects should be allocated resources:
Focus on strategically important outcomes

Alignment of plans to business priorities and goals

Robust management of program and projects for delivery of the expected value

Adequate staffing, both in number and through training.
​​​​​​​
Value Search drives conceptualizing, development and implementation of effective programs and projects, particularly by identifying and closing the performance/value gap and streamlining execution and reporting procedures.
The essence of the Value Search approach is to establish comprehensive value parameters, periodically measure aspects of the program against these parameters and then maintain or improve performance accordingly, throughout the entire life cycle. ​​​​​​​
​​​​​​​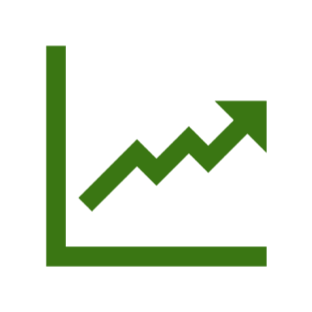 Examples of the Value Search toolset & outcomes include:
Strategic diagnosis and performance review

Strategic performance alignment

Risk assessment and mitigation aspects

Readiness assessment to proceed to next stage

Lifecycle cost and functionality improvement

Performance diagnostic and value index

Alliancing and innovation workshops

Smart templates and information "roll-ups"

Change management plan

Enabling of key approvals & stakeholder endorsements

Updated value file and auditable trail as the basis of key decisions and changes; certification of best value.

Performance assurance protocol for ensuring on time, quality outcomes within budgetary allocation

Project oversight and turnaround mechanism

Executive style reporting linked to key measurement parameters at various management levels.

​​​​​​​